Forensic investigators of fenestration and building envelope defects
Services we offer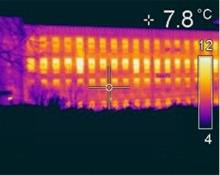 One of the ultimate none destructive methods of detecting heat loss
Rod Appleyard is a trained and listed arbitrator for disputes within the construction industry.
It is often a sad fact that a home owner and a builder fall into dispute.
Sometimes a job doesn't go to plan, sometimes your trust in a contractor or client is abused. How can you remedy this situation in an effective, legitimate and cost efficient manner?

This is where we step in!

Our complete, comprehensive and professional service is at your disposal.
PO BOX 10, BINGLEY, WEST YORKSHIRE, BD16 1XT